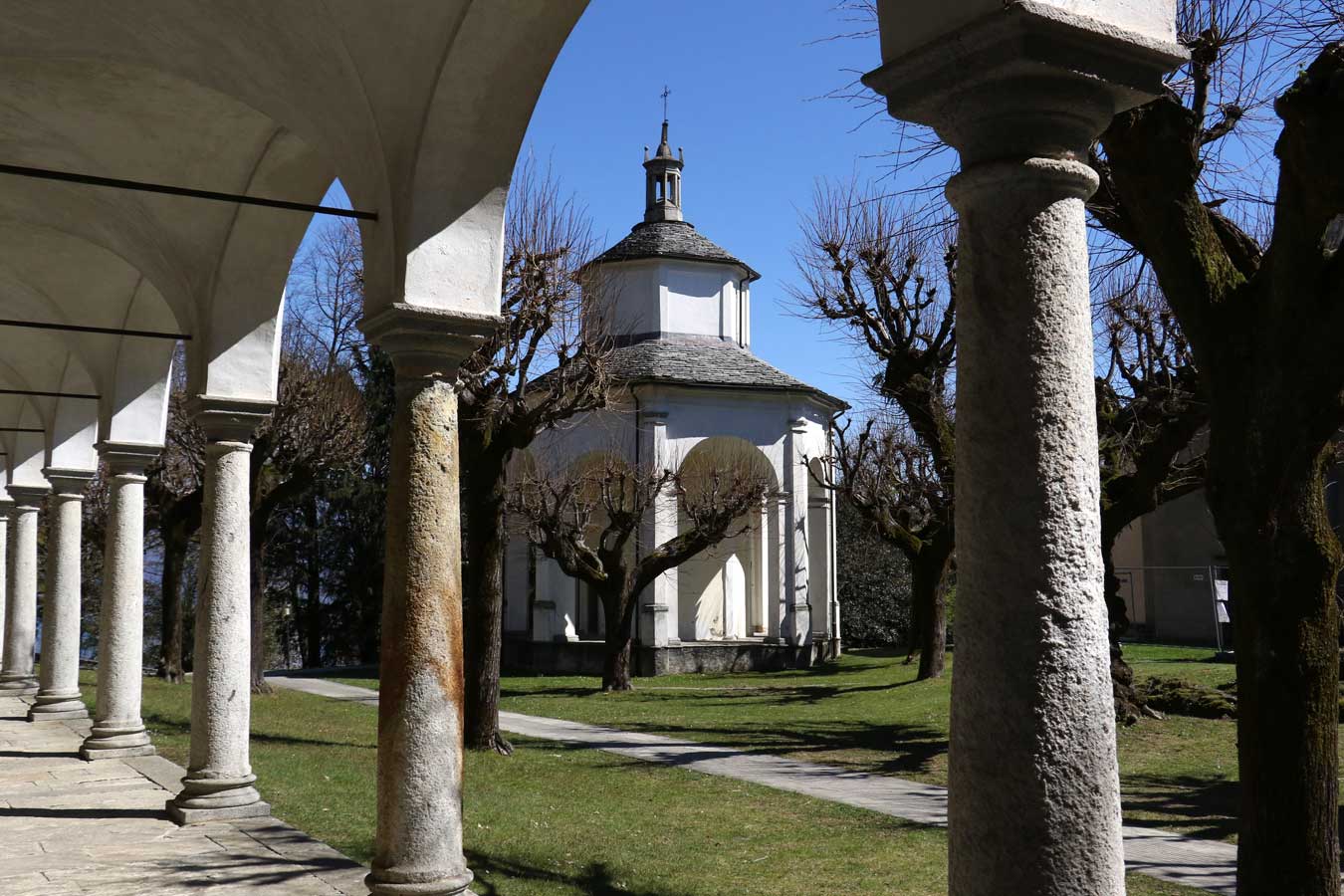 Description
Sacro Monte di Ghiffa (or Sacro Monte della Santa Trinità) is included in the Alpine 'Sacri Monti', or
'Sacred Mountains', added to the list of UNESCO World Heritage Sites in 2003.
Within the Ghiffa reserve, which sits like a jewel in the landscape between the lake and the woods,
visitors can find the monumental baroque complex of Sacro Monte, dedicated to the Holy Trinity,
which includes a sanctuary, three chapels, and the Via Crucis portico. A site of ancient popular
devotion, the current Sacro Monte di Ghiffa seems to be part of a wider and more complicated
project that was never brought to completion, and which was originally supposed to depict episodes
from the Old and New Testament. The complex consists of 3 chapels.